Vacation in Liechtenstein - Vaduz, Triesenberg, Malbun Ski Resort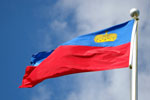 Liechtenstein is named after an Austrian prince, Johann Adam Von Liechtenstein. It began as two separate counties, Valduz and Schellenberg. It has been run as a hereditary constitutional monarchy.
Liechtenstein's full name is the Principality of Liechtenstein, and it is a very small country. Its currency is the Swiss Franc. The primary religion in this country is Roman Catholicism. It is located in Central Europe and shares borders with Austria and Switzerland.
Even though Liechtenstein has cold winters, its climate is relatively mild. The summer brings temperatures in the seventies along with periods of lingering rain.
Liechtenstein's capital city, Vaduz, features the state's art collection including pieces obtained by its princes over the years. Its Postage Stamp Museum has over 300 frames of stamps for visitors to peruse. Additionally, a Ski Museum also operates in Vaduz, but is only open to the public during most afternoons.
Liechtenstein, a land of mountains, offers an excellent ski resort at Malbun, high in the mountains. The resort has beginner slopes, advanced slopes, ski lessons, snowboarding lessons, and more. Nearby, one can find opportunities for hiking and mountain climbing.
Located above Vaduz, Triesenberg offers a look into its past with a museum that showcases the Walser community, originally from Switzerland. The views from this location are stunning. Liechtenstein's National Museum is full of interesting details about this country. It's historical tales date back to its early witch trials.
More Destinations: