Road Trips: Finding the Best Places to Stay
Finding a clean, comfortable, and safe place to stay is of the utmost importance while traveling. Hotels, motels, lodges, and inns are available in all price ranges, sizes, and styles, and they certainly aren't all the same. Some have higher standards than others, and the cost isn't always an indication of cleanliness. There are ways to get the most for your money while looking for places to stay while traveling, and before taking your next road trip, considering the following helpful travel tips and information.
Age-Related Deals
Many places to stay offer fantastic deals to senior citizens and those traveling with kids. Look online for lodging deals especially for those with kids and senior citizens, and contact places of interest to inquire about other special incentives and deals. Several nights could amount to tremendous savings for those who qualify, and it never hurts to ask.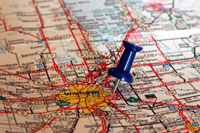 Special Incentives
Keep your eyes open for special incentives offered by places along your travel route. Restaurant meals can add up to hundreds of dollars, and many places offer free breakfasts. Incentives such as these can add up to significant savings while traveling, and they can save a great deal of time as well as money.
Entertainment can be very costly, and if the lodging you choose has a pool, tennis courts, and other entertainment incentives, you could save money when considering all costs. A day enjoying activities and entertainment that's included can make up for the initial cost of the room, and depending on your vacation plans, it could be well worth the extra expense.
Location Considerations
Before deciding on places to stay while taking a road trip, consider locations before choosing a deal that seems too good to pass up. A deal on lodging might not be such a great deal, especially if you have to drive a distance to reach places of interest. The price of vehicle fuel just might spoil the deal, and don't forget the value of your time. Choose lodging that's too far away and you might wish you had spent a little more to be closer to activities.
Coupon Savings & Reservations
If you want to find the best places to stay while traveling at the lowest possible prices, search online for special deals on lodging. Our listings of coupon savings and online deals for travel services like Orbitz, Travelocity, Expedia and Hotwire will help you obtain the best for so much less. Weeks before leaving on your trip, take the time to go online to compare amenities and prices, and make your reservations early. You'll save a great deal of money while enjoying the finest that hotels, motels, inns, or lodges have to offer.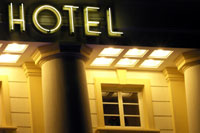 Before Checking In
Upon reaching your destination, don't be afraid to ask to inspect your room before checking in. Reputable businesses won't mind taking the time to show you the room reserved in your name, and they will take every reasonable measure to guarantee your satisfaction. If you aren't happy with your room, they'll gladly correct the problem or transfer your reservation to another room that meets your approval. When taking a road trip and looking for the best places to stay while traveling, customer-driven businesses will be happy to ensure your comfort and pleasure.
More Travel Tips: